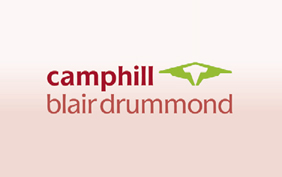 The contract for this piece of work is around £600,000. However, the charity's overall regeneration plans are estimated to cost just under £10 million.
Jason Glass, the director of operations at Camphill Blair Drummond, said: "We currently have 32 residents to whom Camphill is their home and 'work', and 12 day students. We've based around a large Victorian mansion surrounded by woodland. It's a great setting. However, the listed mansion house does have limitations. We've therefore embarked on a six year plan to realise the potential of the site."
Phil McEwan, the managing director of Ogilvie Construction, said: "We're delighted to be working with Camphill Blair Drummond.
"We started on the new workshop, in the grounds of the house, this autumn and expect to finish on site early in 2012. The new building uses untreated timber cladding to help it fit into its woodland setting. We're also installing a ground source heat pump to reduce the carbon footprint of the building and will carry out drainage and other associated works on site. It's a fantastic, sustainable project.
"Camphill's plans are very ambitious, and we wish them every success with their development at Blair Drummond. It's a great charity helping people in the community."
Find out more about the Development plans for Camphill Blair Drummond – http://bit.ly/voiSiy (link to PDF)
Visit the charity's website at http://www.camphillblairdrummond.org.uk